28

Feb
Creative Decks & Landscaping has been installing cedar and Trex composite decks for over 35 years in the Green Bay, Appleton, Upper Peninsula, and surrounding areas. With all those years of knowledge and wisdom; we wanted to enlighten all clients about the differences between Trex Composite decks and Cedar wood decks.
Trex Composite Decking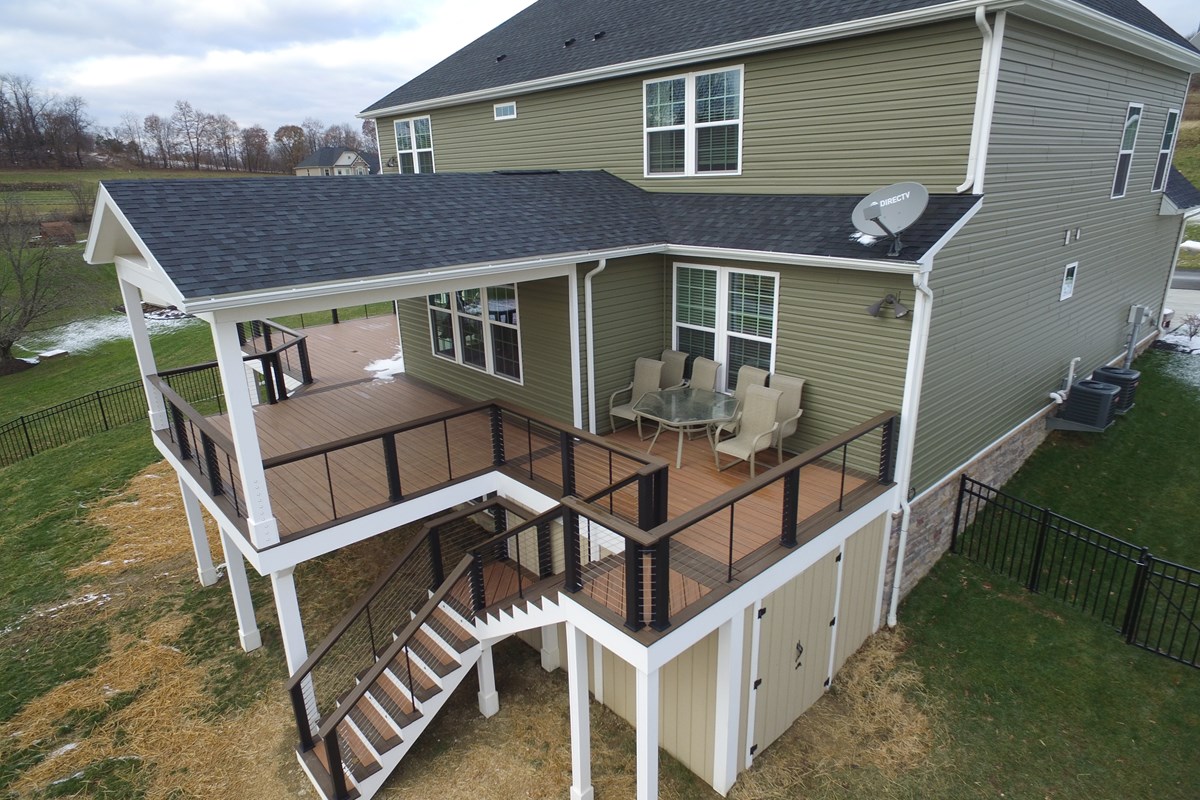 Trex composite decking is a great option for those who want low maintenance material. It is made from recycled materials, resists staining, no sealing or painting needed, resists scuff and scratches, resistant to termites, will not warp, rot, or splinter; and it always maintains its beautiful color.
When a client installs over 500 sq ft – they are also removing over 150,000 plastic bags from the environment. Trex Composite decking saves nearly 400 million pounds of plastic and wood from landfill each year.
The longevity, durability, beauty, and eco-friendly benefits of a Trex Composite decking is truly the best choice for clients to make.
Cedar Decking
Cedar decking is a great option for those looking for a natural look. The beauty of cedar is unmatched and is cost effective when looking for a deck. Although, when choosing cedar, comes the maintenance needed to retain its beauty.
Cedar requires staining, painting, or sealing on a yearly or bi-yearly basis depending on location and weather conditions. Cedar (being a natural material) will gray with time and warp. Cedar is susceptible to termite damage, splintering, staining, splitting, rotting, scuffs and scratches.
Call today for a free no obligation quote on your next deck project at 920-468-7219. We'd love to walk you through the entire process and go over costs and benefits between either material.